Whiteboard Animation
With whiteboard animation, you can quickly bring complex stories to life, withdrawn animations.
People remember information better with drawings. Let's go.
Tell your story with a whiteboard animation
Fokke and Sukke a well-known examples of whiteboard animation.
Those videos make the corners of your mouth go up automatically. That immediately makes the success of whiteboard animation.
A mild sense of humor ensures that you are seen, understood, and remembered by your target group.
Slide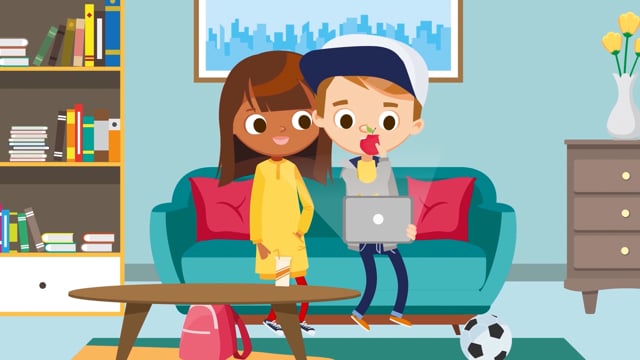 Slide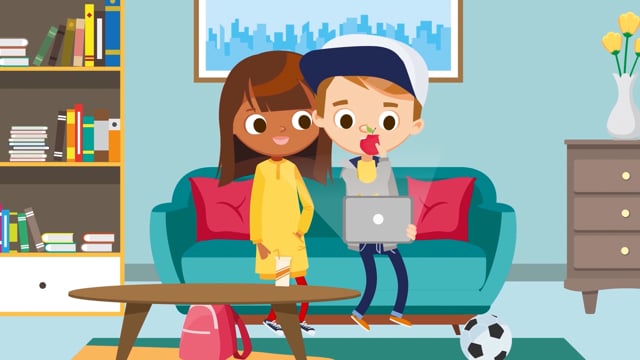 Do you want to depict your complex story with a whiteboard animation? SKIPP will gladly help you!
This is why our customers choose SKIPP
Goal oriented
We deliver strong storytelling content and strategy. On schedule and within budget. The goal is to make it feasible and manageable.
Flexibel
We think along with you. We move with you. From your marketing strategy with always one eye on the ball.
Complete
SKIPP offers storytelling films, animations, design and extensive expertise in strategy and online marketing.
Have a whiteoard animation made by SKIPP
If you let our creative agency make your whiteboard animation, we will involve you in the whole process.
We believe this is the only way to deliver a good video. Before we get started, we want to know exactly what your company stands for, who your target group is and what message you want to convey.
When creating an whiteboard animation, we go through several steps.
The concept of your whiteboard animation
Together, we decide what the whiteboard animation will look like. Depending on the message you want to convey, we will choose a style. During our brainstorming session, we start by sketching the storyboard.
From storyboard to visual design
After our brainstorming session, we'll elaborate on the storyboard and send it to you for review. Are you happy with the storyboard? If so, we will digitize it into a visual design. Together, we then choose the voice-over to be placed behind the whiteboard animation.
Complete the whiteboard animation
Now we bring the animated instructions to life and put them together into a complete whiteboard animation. We'll show you little bits and pieces to make sure you're happy with the content of the video. Are the images entirely to your liking? Then we'll give the video the finishing touch by adding sound effects. Et voila, your explanimation video is ready!
Je animatie video 

online verspreiden
Tijd om jouw instructievideo online te verspreiden onder je doelgroep. Ook daar kunnen we je bij helpen.
Met de inzet van een passende online marketing campagne zorg je ervoor dat je doelgroep de video ook daadwerkelijk te zien krijgt.
Afhankelijk van jouw boodschap en doel bepalen we in welke fase van de customer journey we de explanimation inzetten en via welke kanalen. Natuurlijk meten we daarbij de kijkcijfers, het deelgedrag en de acties. Halen we de beoogde resultaten niet? Dan schaven we bij tot we allebei tevreden zijn.
Waarom

SKIPP?
SKIPP is een full service Creative Video Agency. Al sinds 2005 brengen wij de marketing in beweging voor MKB, marktleiders en mooie merken. Niet voor de naam en de faam, maar omdat we elkaar begrijpen en tot een hoger niveau brengen.
Onze opdrachtgevers dagen ons uit en geven ons de ruimte om te excelleren. En wij gaan verder dan welke agency dan ook om hen een resultaat te leveren waarmee zij hoge ogen gooien.
Onze passie is verhalen vertellen en geloven dat het allemaal echt begint met geweldige creatieve content. Toegevoegde waarde realiseren is wat ons team drijft. Wij zijn geen urenfabriek: wij zijn bedenkers en makers.
Distribute your whiteboard animation

online
Time to distribute your instructional video online to your target audience. We can help you with that too.
By using an appropriate online marketing campaign, you ensure that your target audience will see the video.
Depending on your message and objective, we determine the customer journey phase in which we use the explanimation and which channels we use. Naturally, we also measure the viewing figures, the sharing behavior, and the actions taken. Are we not achieving the desired results? If so, we'll make adjustments until we are both satisfied.
Nasser al Kamouchi
Marketing Strategist
Are you ready to have your explanimation made by SKIPP?
Give us a call, we are happy to discuss the project with you!
Or fill in the contact form.
SKIPP is a full-service Creative Video Agency. Since 2005 we've been moving marketing for SMEs, market leaders, and great brands. Not for the name and fame, but because we understand each other and take it to the next level.
Our clients challenge us and give us room to excel. And we go further than any other agency to provide them with a result they can be proud of.
Our passion is storytelling, and believes it all starts with great creative content. Creating added value is what drives our team. We're creators and makers.
Our partners and friends
From healthcare to IT or marketing agency: we work for all kinds of different brands. These are some of our clients we often work for. 
What our happy customers

 

have to say
Our customers rate SKIPP on average with a 4,8 / 5  
Our partners are not only brands big and small, but they all have the goal to connect with their target audience and get a high return on their investment in video.
Rose Mensink
"On time delivery, messaging skills, great visual output, great collaboration, hands-on mentality, quick turnaround, that's what the guys from SKIPP bring to our rapidly expanding global business."

Danny de Gier
"What characterizes SKIPP is the agility and the commitment to do good work.
Acting quickly and responding to our wishes, which is also reflected in the quality!"
Robert Keller
"What stays with me is the feeling that a real effort was made to delve into our business.
And that the ideas that were subsequently written were completely in line. That worked very clearly and led to a really good end product."
We would love to help you develop unique, engaging brand content in the form of video and animation that increases awareness, creates support, and positions your brand successfully.
Don't be shy, say hi!
I'd love to help you out!
Leon Toeset
Creative Director / Founder

+31 (0)88 141 14 14